Absolute Concrete

Contact:

505 1st Ave.




Slater, IA 50244

Phone:

(515) 228-3030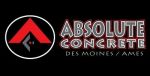 Absolute Concrete is located in Slater, Iowa. Clients that Absolute Concrete provides services to are:
-Large agricultural & commercial clients
-Small businesses
-Property managers
-Homeowners

They specialize in Agricultural, Commercial & Residential concrete construction, and provide custom solutions to each customer based on their unique needs. Absolute Concrete offers high-quality work, professional service, and dedication to up-front honest pricing.

They are highly trained and very knowledgeable about the products and applications involved in every job they quote. Absolute Concrete also owns some of the most sophisticated machinery in the industry.

Full-time employees: 165
ASI Signage

Contact:

1219 Zimmerman Dr.




Grinnell, IA 50112

Phone:

(641) 236-6616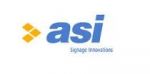 Interior Signage, Exterior Signage and Digital Signage and Wayfinding Solutions for Iowa

ASI serves the architectural signage and healthcare directional sign needs for the Iowa heartland. ASI manufactures and supplies quality, custom-designed signs.

ASI is a true turn-key supplier offering complete project management and implementation on each phase including graphic design, sign manufacturing, planning, delivery, engineering, and sign installation. Their specialties encompass a variety of materials, mediums, and applications.
Aventure Staffing

Contact:

820 4th Ave.




Grinnell, IA 50112

Phone:

(641) 236-7470





Aventure handles executive placement, and staffing for healthcare, industrial and clerical employees.
BASF

Contact:

106 Main Street




Malcom, IA 50157

Phone:

(641) 528-3000




BASF acquired ITWC, which specializes in cast elastomer polyurethane systems and polyester polyols, in 2012.

BASF is the leading supplier of Polyurethane Solutions for systems, specialties and PU basic products. With its global network of 38 polyurethane system houses and its comprehensive product and service portfolio, BASF is the preferred partner of its customers in many industries. The BASF brand "Polyurethane Solutions" represents over 40 years of experience of the market and technology leadership for Polyurethane Systems.
Bear Creek Tools

Contact:

Trevor White




3751 V18 Rd.




Brooklyn, IA 52211



Berman and Sons

Contact:

Rich Berman




3871 50th St




Grinnell, IA 50112

Phone:

(641) 236-5696




Berman and Sons strive to provide impeccable service; consistent, fair and competitive pricing in a clean and accessible, environmentally conscious scrap metal yard.
Big River Resources

Contact:

211 North Gear, Suite 200




West Burlington, IA

Phone:

(319) 753-1100




Fax:

(319) 753-1103

Based in the heart of the corn belt, Big River Resources' mission is to improve and stabilize the agricultural economic resources of the multi-state region by establishing corn based ethanol as the premier renewable fuel.

Full-time employees: 239
Brooklyn Building Center

Contact:

229 W Front St.




Brooklyn, IA 52211

Phone:

(641) 522-9251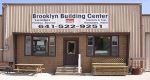 High quality building products to service all your building needs.

Full-time employees: 5
Part-time employees: 1
Brownells

Contact:

200 South Front Street




Montezuma, IA 50171

Phone:

(800) 741-0015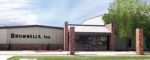 As Brownells nears its 75th year in business, the company owes its success to Bob's three basic founding principles: provide customers with the widest Selection of products on the market; deliver them with the highest level of customer Service; and guarantee customers' Satisfaction – FOREVER – with a 100%, no-questions asked, money-back guarantee.

Full-time employees: 112
Part-time employees: 19
Campaign Headquarters

Contact:

P.O. 257




Brooklyn, IA 52211

Phone:

(888) 722-4704





Imagine the excitement of a volunteer campaign headquarters coupled with the cutting edge technology and rigorous discipline of a large call center ... that's CampaignHQ. They find passionate people and train them to communicate your message over the phone, in person, and via social media, to produce amazing results.
| | |
| --- | --- |
| Catherine Wilson | Contact: |
| Montezuma, IA | |
Charnetski, Olson, and Lacina

Contact:

1022 Broad St.




Grinnell, IA 50112

Phone:

(641) 236-4545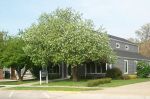 Serving the Grinnell community with quality legal services since 1987.
Claude & Dolly Ahrens Foundation

Contact:

1510 Penrose St.




Grinnell, IA 50112

Phone:

(641) 236-5518





The Claude & Dolly Ahrens Foundation is a unique and innovative family foundation striving to help meet the needs of Grinnell and its neighboring communities through ongoing support and resources by maintaining and perpetuating an endowment.Their purpose is to provide improved and enhanced quality of life for present and future generations with interest in the areas of parks and recreation, education, and health with collaborative partners.

Full-time employees: 4
Part-time employees: 3
Country Carpet Cleaners

Contact:

711 440th Ave.




Grinnell, IA 50112

Phone:

(641) 623*2246




Upholstery, Carpet, Rug, Furniture, and Fabric Cleaning.
Engineered Plastic Components

Contact:

1408 Zimmerman Dr.




Grinnell, IA 50112

Phone:

(641) 236-3100





EPC is a one-stop shop for your plastic injection molded products. With world-class quality and manufacturing standards, state of the art equipment and highly experienced engineers they are here to take your idea from concept to product. Their project engineers will be with you every step of the way from design feasiblity, CAD design and design optimization for injection molding, MoldFlow analysis, plastic resin, appearance and surface texture, color, prototype, mold design and build to the end product and throughout production.

Full-time employees: 122
Fremont Farms

Contact:

3868 110th St.




Malcom, IA 50157

Phone:

(641) 528-3447




Producer and Processor of Quality Liquid Egg Products.
Greater Poweshiek Community Foundation

Contact:

1510 Penrose Street




Grinnell, IA 50112

Phone:

(641) 236-5518




Fax:

(641) 236-5590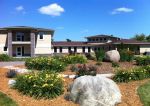 The Greater Poweshiek Community Foundation (GPCF) was created to help make charitable giving easier and more effective in the local area. GPCF, in partnership with the Claude W. and Dolly Ahrens Foundation, conducts a fund management program that has resulted in many projects that have been vital to its communities.
Grinnell Implement

Contact:

1828 6th Ave.




Grinnell, IA 50112

Phone:

(641) 236-3195




Fax:

(641) 236-0321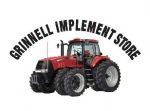 Grinnell Implement Store is a Case IH, Cub Cadet, Stihl and Holland Grill dealer in Grinnell, Iowa. They sell and service new and used tractors, combines and farm equipment as well as lawn and garden equipment.

Full-time employees: 22
Heartland Co-op

Contact:

Charlie White




107 2nd St




Malcom, IA 50157

Phone:

(641) 528-2535




Interstate Access

Contact:

619 East St. S




Grinnell, IA 50112

Phone:

(641) 236-7551




Providing climate controlled warehousing in the Grinnell Area.
Iowa Interstate Rail

Contact:

5900 6th Street S.W




Cedar Rapids, IA 52404

Phone:

(319) 298-5400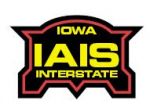 Iowa Interstate Railroad, LTD is a privately held Delaware Corporation and subsidiary of Railroad Development Corporation. It is also one of the few Regional Railroads that connects with the entire Class 1 railroad system (BNSF, UP, CN, CP, KCS, CSXT, and NS) at multiple locations. Their service runs from Council Bluffs, Iowa to Chicago with a branch line to Peoria, Illinois. They also provide daily service to Cedar Rapids, Iowa over the CIC railway. As a result, IAIS customers have the capability to ship and receive their goods to or from anywhere in North America. They also provide Intermodal facilities at Blue Island, Illinois and Council Bluffs, Iowa. Their service pattern is 7 days per week between the Omaha area and Chicago. They also offer access to the Mississippi and Illinois River terminals for rail to barge or barge to rail service. Trans-load facilities are also located in Council Bluffs and Newton Iowa.

Their locomotive fleet, track, and facilities are maintained to high standards and continually upgraded to provide safe reliable service to their customers and employees. They handle a wide range of commodities that include agricultural products, plastics, paper, steel, scrap, lumber and coal. They currently have access to over 1 billion gallons of ethanol and as such, they are one of the top carriers in the ethanol/feed market, sending many unit trains of product to markets throughout the U.S. each week. They are a member of the Association of American Railroads (AAR) and American Short-line and Regional Rail Association (ASLRRA).

Full-time employees: 232
Jeffrey Schwarck Financial Services

Contact:

16th Ave & Hwy 146 N




Grinnell, IA 50112

Phone:

(641) 236-4764




Fax:

(641) 236-3253
Retirement planning, education planning, risk management, and so much more.

Full-time employee: 1
Sub-Registered Rep. (1099 Independent Contractor): 1
JELD-WEN Door Systems

Contact:

820 Industrial Ave.




Grinnell, IA 50112

Phone:

(641) 236-9000




JELD-WEN Window Division

Contact:

911 Industrial Ave.




Grinnell, IA 50112

Phone:

(641) 236-6546




Key Cooperative

Contact:

330 West St.




Grinnell, IA 50112

Phone:

(641) 236-6591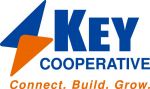 At Key Cooperative, the focus is on their members and local communities. Key Cooperative is rooted in central Iowa. Count on their knowledgeable professionals in agronomy, precision ag, energy, grain marketing, feed, logistics, vehicle maintenance, and lumber and construction.
Magna Inc.

Contact:

403 S 8th St.




Montezuma, IA 50171

Phone:

(641) 623-5753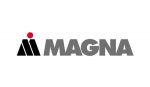 Cosma International, a wholly-owned operating unit of Magna International, is one of the world's premier global automotive suppliers providing a comprehensive range of body, chassis and engineering solutions to OEM customers.
Malcom Lumber

Contact:

815 West St.




Grinnell, IA 50112

Phone:

(641) 236-8645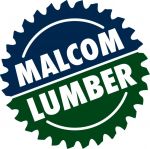 Assisting contractors and the public with all your building needs.

Full-time employees: 20
Part-time employees: 5
McNeil Crop Services

Contact:

3776 185th St.




Brooklyn, IA 50221

Phone:

(641) 990-1085




At their location they have a 35 acre test plot where they have 75 different trials each year that they test as well as an Impact plot that is run by the Impact team at Pioneer Hi-Bred. Having the test plot helps them give our customers the resource of testing and trails to give a better, up close look at the hybrids in different situations.

Services offered include:

Pioneer Hi-Bred Seed
Professional Agronomic Advice
PHI Crop Insurance
Pioneer Field 360 services
FIT field mapping
Premium Seed Treatments
Seed Tenders available for customers
Herbicides, Insecticides, and Fungicides
Crop Scouting
Yield Monitor Calibration/ Weighing during harvest season
Grid Mapping/Soil Sampling

Full-time employees: 2
Part-time employees: 2
| | |
| --- | --- |
| Mike and Patty Mahaffey | Contact: |
| Montezuma, IA | |
Miraco

Contact:

1000 Ferguson Rd.




Grinnell, IA 50112

Phone:

(641) 236-5822




Fax:

(641) 236-3341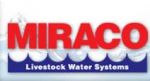 After many years of research, MIRACO perfected an energy-free livestock watering system where they were the pioneers in manufacturing automatic livestock waterers from polyethylene materials.

The patented, unique ball system, used in their energy-free livestock waterers are both insulated from freezing in the severe cold temperatures of winter (up to – 40 C) and have the added benefit of a cooling affect for the water in the warmer summer months.

Farm management cost efficiencies are paramount in modern day livestock farming operations. The MIRACO energy-free livestock watering system has dramatically reduced costs associated with traditional watering systems.
Monsanto

Contact:

721 Hwy 6 E




Grinnell, IA 50112




At the heart of Monsanto is a very clear and principled code of conduct – one they expect all employees, contractors and management to live by every day. They operate under a genuine value system—their pledge—that demonstrates integrity, respect, ethical behavior, perspective and honesty as a foundation for everything they do.

A key part of fulfilling the promise of their value system is by engaging their communities in a significant and positive manner. Not only do they work hard to support the family farmer in a variety of ways, but they also:
1.provide extensive educational programs – particularly in science and agriculture – for students around the world
2. fund numerous research grants for graduate students
3. work in partnership with government bodies, non-profit agencies and advocacy groups to make agriculture more sustainable
Montezuma Manufacturing Inc

Contact:

403 S. 8th St.




Montezuma, IA 50171

Phone:

(641) 623-5753




Neumann Brothers

Contact:

1435 Ohio St.




Des Moines, IA 50314

Phone:

(515) 243-0156




Fax:

(515) 243-0165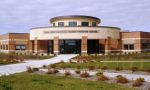 They know building is an art form which they have been personally committed to perfecting for 100 years. More than creating structures, the people of Neumann Brothers have been building and cementing a trust in these communities through accountability and transparency. At Neumann Brothers, they have been building a standard of excellence since 1912, ensuring you will receive a quality experience.
New Century FS

Contact:

1017 Ogan Ave.




Grinnell, IA 50112

Phone:

(641) 236-7679




| | |
| --- | --- |
| OurGrinnell.com | Contact: |
| | |
Plate and Company

Contact:

1003 Main Street




Grinnell, IA 50112

Phone:

(641) 236-8261




Fax:

(641) 236-8173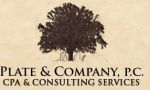 Plate & Company is more than just an Iowa CPA firm. Since 1981, they have provided comprehensive planning-based income tax and supportive services to all types of Corporations, Partnerships and their respective owners. Located in downtown Grinnell, Iowa, and deeply ingrained in the community they serve, the Plate & Company team is dedicated to providing local, personalized and knowledgeable services to each and every one of their clients.
| | |
| --- | --- |
| Poweshiek County Farm Bureau | Contact: |
| Brooklyn, IA 52211 | |
Priority Plastics

Contact:

Denise Ely




704 Pinder Ave.




Grinnell, IA 50112

Phone:

(641) 236-4798





Priority Plastics has a long history of making investments for their customers. To meet your needs, they invest in manufacturing facilities, machines, automation and tooling, technical resources and sustainable solutions. Let them know how they can invest for you now and in the future.

The Grinnell, Iowa, plant was established in 1992. This 82,000-square-foot facility is centrally located to service the midwest, southwest and east coast customers. The Grinnell site specializes in canister business and is where their turn-key towel wipes operation is housed.
QPS Employment Services

Contact:

1108 West St.




Grinnell, IA 50112

Phone:

(641) 236-9722




Fax:

(641) 236-9721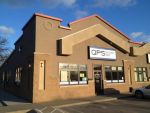 QPS' Grinnell office opened in 2012. They have a full staff of experienced recruitment
professionals who specialize in industrial, technical, professional and office staffing.
They serve a wide variety of clients throughout multiple industries
Ramsey-Weeks

Contact:

715 5th Avenue




Grinnell, IA 50112

Phone:

(641) 236-3141




For over 85 years, Ramsey-Weeks has strived to be the premier independent insurance and real estate agency in the area. Ramsey-Weeks seeks quality corporate and personal clients, and is committed to a quality of service which noticeably exceeds clients' expectations. In achieving these objectives, Ramsey-Weeks employs a distinctly competitive staff and focuses on continuous improvement of all associates.

Ramsey-Weeks offers a full range of insurance products including property casualty, life, and health. The real estate division handles residential, commercial, and farm sales in addition to providing a full range of property management services. Exceptional customer service has been a Ramsey-Weeks, Inc. trademark since its inception.

Full-time employees: 9
Part-time employees: 2
RDG Planning and Design

Contact:

301 Grand Ave




Des Moines, IA 50309

Phone:

(515) 288-3141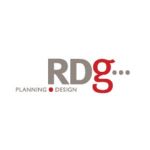 At RDG, their goal isn't just designing a space — it's making a difference for the people who use it. That's why they listen first. They dig deep to understand your challenges and deliver solutions that fit the way people live, work, play and learn.

At the core, it's about doing the right thing. That means building relationships on respect and trust. Bringing passion, energy and creativity to every project. Leading the way with technology and sustainability. And being actively involved in the communities they serve.

They're a diverse group of individuals united by a commitment to healthy living, continuous learning and responsible design. They love what they do and it shows in their work every day.
Rock Creek Athletics

Contact:

91 W. 6th Ave.




Grinnell, IA 50112

Phone:

(888) 762-5273




Fax:

(866) 203-9604

Rock Creek Athletics was started in 1996 by Don Estapa, Lance Dreesman and Brian Dreesman. It was their desire to provide customers a better jacket with affordable pricing and quick delivery. They succeeded and quickly became the award jacket of choice for many of the finest sporting goods stores, clothiers and fan apparel shops across the United States.
Roland & Dielman, CPA

Contact:

808 4th Avenue




Grinnell, IA 50112

Phone:

(641) 236-6558




S&S Electric

Contact:

175 Highway 6




Grinnell, IA 50112





Full-time employees: 13
Part-time employees: 2
Septagon Construction

Contact:

2950 SE Gateway Dr.




Grimes, IA 50111

Phone:

(515) 986-7313




Fax:

(515) 986-7309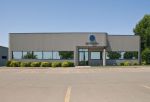 Over its more than 50-year history, Septagon Construction has developed both simple and complex projects throughout the Midwest for both public and private sector clients.

Local Full-time employees: 30
Corporate Full-time employees: 160
Smith Funeral Home

Contact:

1103 Broad St.




Grinnell, IA 50112

Phone:

(641) 236-3134




Dedicated to helping you share the stories that make this community great. They provide a place to begin the healing process that follows the loss of a loved one. Whether traditional or unique, they help you create a meaningful event.

Full-time employees: 6
Part-time employees: 6
StratExe Inc.

Contact:

2900 South 12th Avenue West, #2




Newton, IA 50208

Phone:

(641) 831-9440





Focusing on the customer is the #1 rule for success… it is a philosophy that works and is displayed in successful companies. Companies that fail most often implode due to a culture that rewards individual departments or people based on style, positioning and power than on the impact to serving the customer. This is evident by the cloud of competition versus the collaborative entrepreneur spirit that has a laser focus on serving the customer... the customer that pays the business for the value, product and services given.

Full-time employees: 1
Part-time employees: 3
Sutherland Companies

Contact:

525 North Front St.




Montezuma, IA 50171

Phone:

(641) 623-5115





Sutherland family has been in the printing business for four generations. Sutherland Companies is a full-service, sheet-fed printing company with a national client base.

Full-time employees: 53
Part-time employees: 3

T.L. Baker and Company

Contact:

Tim Baker




808 Commercial Street




Grinnell, IA 50112

Phone:

(641) 236-8083




Fax:

(641) 236-1250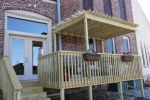 T.L. Baker & Co., LLP redefines what it means to work with an accounting professional, because they do so much more than simply deliver financial statements and reports. From their full line of services and technologically advanced online platform to their personal, approachable feel, their firm is one-of-a-kind. Having served the Grinnell and surrounding areas for years, their clients enjoy professional, dedicated tax and accounting support within an exceptionally friendly and technologically advanced environment.

Office Hours:
8:00am - 5:00pm Monday – Friday
Thombert

Contact:

220 Industrial Dr.




Brooklyn, IA 52211

Phone:

(800) 433-3572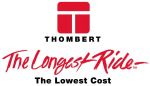 Thombert is one of the world's largest manufacturers of polyurethane wheels and tires for narrow aisle lift trucks. For over 60 years, they've been a trusted source for engineered products offering their customers maximum service life. From concept to production, only Thombert can deliver the engineering and application experience you need to get the job done. You get the longest ride and the best value in the industry.

Full-time employees: 20
Total Choice Shipping and Printing

Contact:

800 4th Ave.




Grinnell, IA 50112

Phone:

(641) 236-7447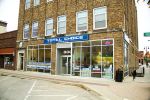 Total Choice Shipping and Printing has been serving Grinnell since 2004 - providing a full menu of products and services for almost everything related to packing, shipping, printing, graphic design, mailing and business services.

Full-time employees: 6
Part-time employees: 2
TPI Composites

Contact:

2300 N 33rd Ave E




Newton, IA 50208

Phone:

(641) 791-3500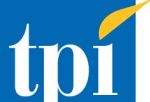 TPI is a global provider of structural composites products for the wind energy, military, and transportation markets. Their advanced composites manufacturing technology allows them to build near aerospace grade parts at industrial prices. Their products excel where high strength, light weight and durability are required.

TPI has over five decades of innovation and expertise in manufacturing large-scale composite structures of highest quality at a competitive total delivered cost to their customers.

TPI is a leading manufacturer of wind blades to major turbine manufacturers in the United States, Europe, and Asia. TPI's proprietary processes and manufacturing expertise have also been applied to create first-of-their-kind composite solutions in the military vehicle & transportation markets.

TPI's Newton, Iowa wind blade plant opened in September 2008. The company produces blades for GE Energy at the facility through a long-term supply agreement.
United McGill

Contact:

900 Pinder Ave.




Grinnell, IA 50112

Phone:

(641) 236-1580





McGill AirFlow Corporation is the country's leading duct manufacturer since 1951.
VanderLinden Construction

Contact:

605 Van Horn Circle




Grinnell, IA 50112

Phone:

(641) 236-1244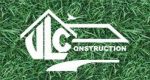 VanderLinden Construction, Inc. has solidified its reputation as the premiere custom home builder in the Grinnell, Iowa area for over 30 years. They are committed to providing you with a new home that you will be proud of and building experience you will enjoy. They use only the best subcontractors and materials to ensure every home build meets the superb construction standards they have come to represent.

Full-time employees: 3
Vannoy Chevrolet

Contact:

119 4th Street




Montezuma, IA 50171

Phone:

(641) 623-2177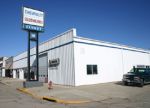 Vannoy Chevrolet Co. Inc., the only Chevrolet dealership in Montezuma, was established in 1956 by Waldo E. Vannoy. Mr. Vannoy and the current owner, Douglas L. Ver Meer, began their partnership in 1981. In 1994, Mr. Ver Meer became sole owner, bringing along his third generation expertise in the vehicle industry. The dealership name and logo remain the same honoring Mr. Vannoy's longtime dedication to the vehicle industry.

Vannoy Chevrolet Co. Inc. is located in a small rural community and they take pride in their loyal customer base - the majority are repeat customers. They also participate in many events including being the local sponsor during the holidays for General Motors' Toy for Tots. Vannoy Chevrolet Co. Inc. currently employs 16 full time employees and feel their employee dedication is also part of their success. They offer a complete line of genuine GM parts and knowledgeable staff to assist you. They employ ASE certified mechanics whom are factory trained according to General Motors standards.
Wes Finch Auto Plaza

Contact:

Highway 146 South




Grinnell, IA 50112

Phone:

(641) 236-3181




Fax:

(641) 236-2105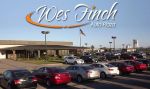 Wes Finch Auto Plaza is a franchised new car dealer selling Chevrolet, Buick, GMC and Chrysler, Dodge, Jeep, Ram vehicles. You should surely be able to find something, among their vast array of choices, that suits your needs. And... if they don't have that particular color or special option on the model of your choice they can locate the perfect vehicle in a matter of minutes (electronically) and transfer it into our inventory, usually the same day, so you can take delivery quickly. The same thing goes with a pre-owned vehicle. If they don't have it... by all means let them find one for you! They take pride in satisfying your dreams and needs. In summary, they want to work with you to satisfy all of your automotive needs. They also play on all the local teams...supporting their local youth and surrounding school districts every year in addition to the support of all things important to their local communities like hospitals, day care and youth centers, ball teams, veterans, animal shelters... you name it, they've supported it over the years.