County Bank Deep River

Contact:

301 Main St.




Deep River, IA 52222

Phone:

(641) 595-2133




Community Bank is a full service commercial banking institution providing modern financial services while maintaining the integrity of a "hometown" bank where decisions are made locally. Community Bank takes pride in having served the 4-County area since 1926.

The headquarters of Community Bank is at 601 Iowa Ave., Dunlap, IA 51529. Community Bank serves the communities of Dunlap, Logan, Modale, Persia, Pisgah, Soldier and Ute, Iowa. Community Bank has a professional staff to serve you in all of our locations.
| | |
| --- | --- |
| Great Western Bank | Contact: |
| | |
Midwesterners are famous for their work ethic, which is exactly what made Great Western Bank grow from the small town of Leon, Iowa to a regional leader with nearly 200 locations. Living up to the philosophy of "Making Life Great" is what gets us out of bed in the morning. It's more than a phrase, it's what we do for our customers and our communities. It's what we do each and every day, and we're happy to say we've been doing it for nearly a century.
Grinnell State Bank

Contact:

814 4th Ave.




Grinnell, IA 50112

Phone:

(641) 236-3174




Grinnell State Bank was founded in 1925 with the first President to be C.A. Fraizer. In 1954 it was sold to F.A. Jones and his son F. Addison Jones took over management late that year. Two of Addison's sons, David A. Jones and F. Austin Jones have assumed the management as President and Executive Vice President. The fourth generation is represented with Rusty Jones,VP Security and Lending, Alyson Jones, Accounts Payables/HR Assistant and Kelsey (Jones) McCulley, Personal Banker- Marengo Branch.
Lincoln Savings Bank

Contact:

1025 Main Street




Grinnell, IA 50112

Phone:

(641) 236-3121




Fax:

(641) 236-3488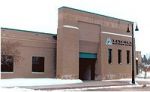 Lincoln Savings Bank (LSB) is a $630 million, Full Service Bank and Member of the Federal Deposit Insurance Corporation. Since our founding in 1902, Lincoln Savings Bank (LSB) has been serving the banking needs of Iowans. LSB Financial, a subsidiary of Lincoln Savings Bank, extends these traditional banking capabilities to include Insurance, Investments, Trust, Real Estate services, and more. Together, Lincoln Savings Bank and LSB Financial operate seamlessly to be your complete financial services provider.

Full-time employees: 4
Part-time employees: 4

People's Savings Bank

Contact:

106 S 2nd St.




Montezuma, IA 50117

Phone:

(641) 623-5105




Poweshiek Iowa Development Revolving Loan Fund

Contact:

Phone:

641-236-1626




The Poweshiek Iowa Development (Pow I-80) Revolving Loan Fund (RLF) provides small businesses access to capital as part of a broader financing plan that includes the participation of local financial institutions. Applicants must demonstrate to the PowI-80 RLF Screening Committee that they are viable, prepared, and have some cash to put into the small business start up or expansion.
University of Iowa Community Credit Union

Contact:

705 6th Ave.




Grinnell, IA 50112

Phone:

(641) 236-8822




Membership is open to all residents living or working in the counties they do business in as well as to relatives of a current member or attended the University of Iowa.

Full-time employees: 267
Part-time employees: 15