Louise Van Ersvelde

Contact

138 Jackson Street




P.O. Box 187




Brooklyn, Iowa 52211

Phone:

(641) 522-5300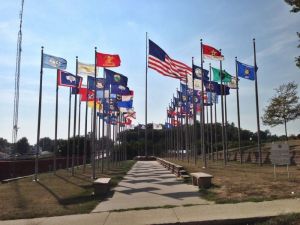 Brooklyn - (pop. 1,468) is best known as the Community of Flags. Nestled between the Big and Little Bear Creeks and beyond, Brooklyn is a farming community with gently rolling hills, row crops and rich green pastures, which help accent a quality lifestyle.

Brooklyn is also a proven sustainable agriculture community with variety of retail businesses, industry and services being provided. Its year-round flag display consists of a gigantic US flag surrounded by the flags from all 50 states, the armed services, and special interests. Main streets downtown is lined with thirty-five international flags.