Contact

927 Fourth Avenue




Grinnell, Iowa 50112

Phone:

(641) 236-2600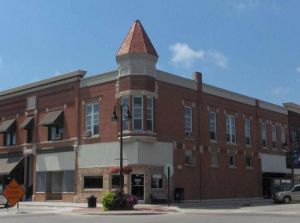 Grinnell (pop. 9,107) was listed in Norman Crampton's book "The 100 Best Small Towns in America" . Home to Grinnell College, one of the premier liberal arts institutions in the country, Grinnell features a diverse, highly-educated population.

At its core is a historic downtown, anchored by the world-renowned Merchants National Bank building designed by famed architect Louis Sullivan. Grinnellians who made a mark on the world include FDR confidant Harry Hopkins and integrated circuit co-inventor and Intel founder Robert Noyce.